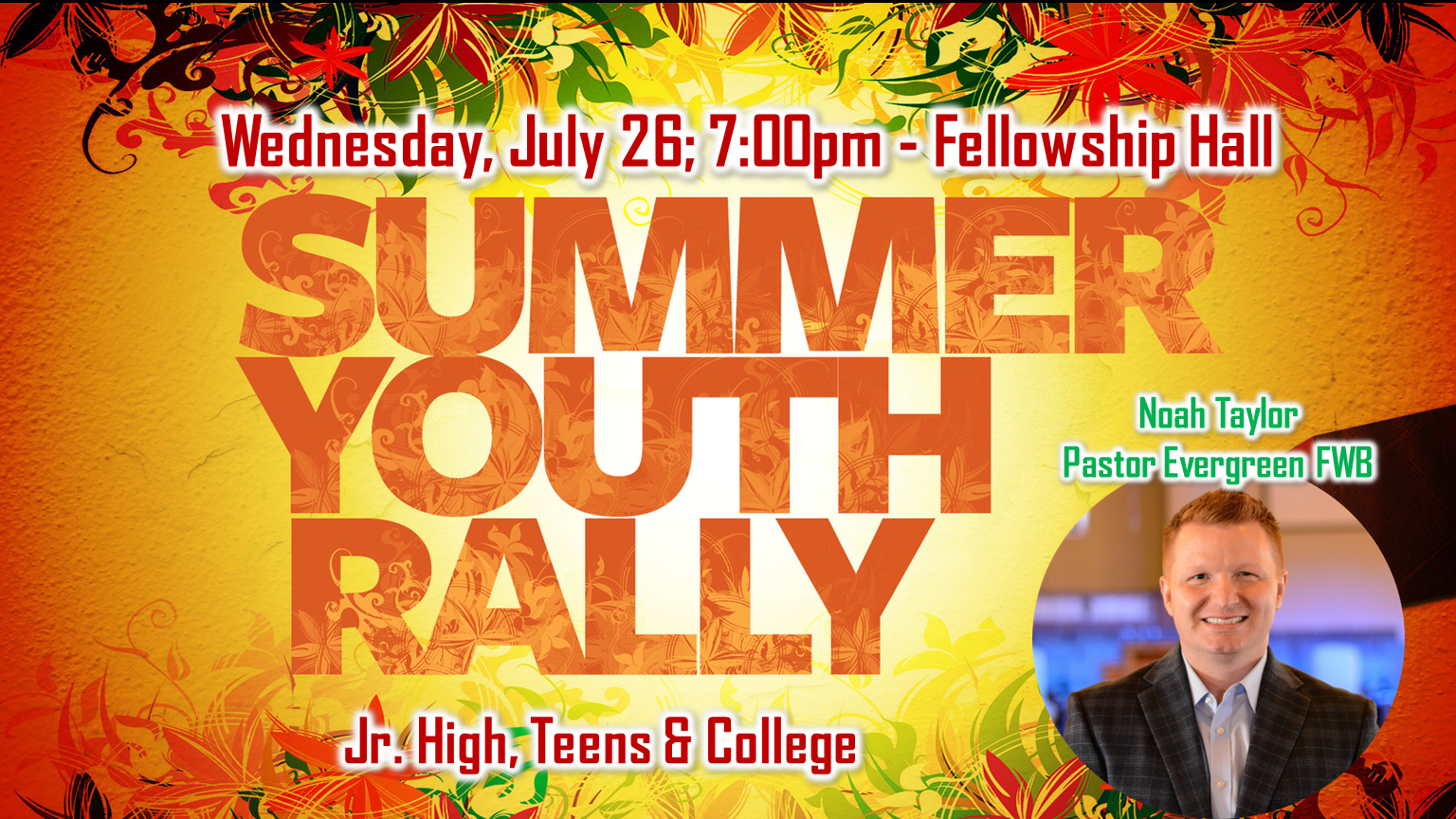 Jr. High, Teens and College Students - Mark your calendars!
On July 26th at 7pm there will be a Summer Youth Rally
at the Valley Forge FWB Church Fellowship Hall.
Bring your friends and come worship with the Valley Forge Praise Band and Pastor Noah Taylor from Evergreen FWB Church. We look forward to seeing you there!