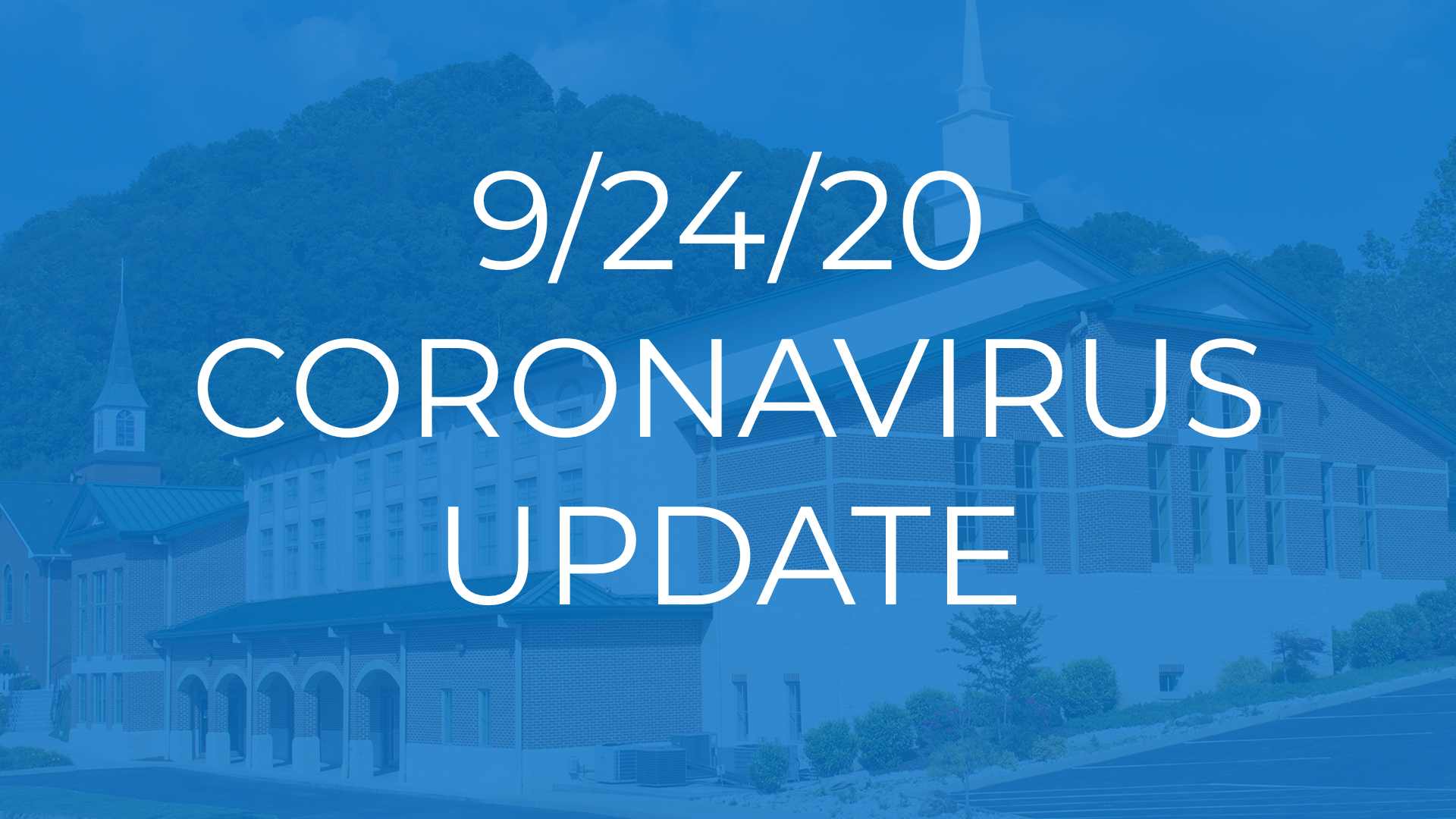 Dear Valley Forge Church Family,

Our church leadership and staff have a brief update concerning the COVID-19 virus.

First, thank you for your prayer, support, and consistent faithfulness to your church. We are truly a blessed congregation! Your patience with social distancing and overwhelming support in the decision to require a CDC approved face covering or mask while in the building is also much appreciated.

We also thank the many volunteers and staff who have worked so hard and done everything possible to provide a very clean and safe environment for those who chose to attend in person over the past several weeks.

Trials can bring God's people closer together, or trials can separate the church. It is not necessarily the trial that dictates the outcome; rather, it is how we, the church, react to the trial. All churches face a tough test concerning the COVID-19 virus. We can choose to live in fear and worry, or we can choose a faithful course of action and support each other with encouragement and prayer. This too shall pass and if we handle this trial in a Christ-like manner, our church can be stronger and more spiritual than ever!

As you know, our local area and community are experiencing an increase of COVID-19 cases, affecting almost everyone from youth to seniors. Even with our best efforts, no one can guarantee a risk-free environment during a global pandemic and no one is immune from the virus.

Based on the current local situation and with an abundance of caution and utmost concern for the safety of our congregation, the church leadership has decided to provide online-only services through Sunday October 11th.

Even though there will be no in-person services during this time, the good news is you can still join us online for worship services on Sundays at 10:45am and 6:00pm and Wednesdays at 7:00pm.

We also respectfully request all classes, church groups, and individuals reschedule any social gatherings or use of the church facilities until further notice. We will continue to monitor this and provide you with updates.

A final thought: the virus will not determine the future of Valley Forge Church. How we react will determine the church we leave for future generations. We should be thankful that even in uncertain times, we have a Savior that is our certainty and He will help us through this!

Please reach out to the church leadership or staff should your family have a need during this time. We look forward to seeing you back onsite in the future.

We Love Our Church!