I'm New
Welcome to Valley Forge
Located between Hampton and Elizabethton on 19E, we are a church that stands firm on God's Word, values community, and desires to transform the world with the gospel…one life at a time. More than anything we want to introduce you to the God who defied the grave and rose victorious. We look forward to meeting you!
Scroll down to learn more about what to expect, parking information, and our small group and children's classes.
Service Times
Sunday
9:45AM Sunday School
10:45AM Morning Worship Service
6:00PM Evening Worship Service
Wednesday
6:30pm Christian Training Services
6:30pm Youth Church / Awana Clubs
Plan your Visit
We hope you'll feel welcome from the very beginning of your visit. We have something for everyone in your family with our Sunday School classes, and we're sure you'll be blessed by our Worship Service. We're earnest in our desire to welcome you into our church family and new life in Christ, and we hope that you, like many others, will find Valley Forge to be a church to call home.
Start Here
Find a Sunday School Class
What to Expect
First Visit? Start Here
If you are planning your first visit to Valley Forge, here's some information you may find helpful.
Parking
Handicap parking is available near the main entry. Turn at Suess Rd to access the handicap parking area.
There is parking available both in front of the main building and next to the river. Overflow parking is available in an upper paved lot. Golf cart shuttles operate regularly prior to Sunday morning services in each of our parking areas.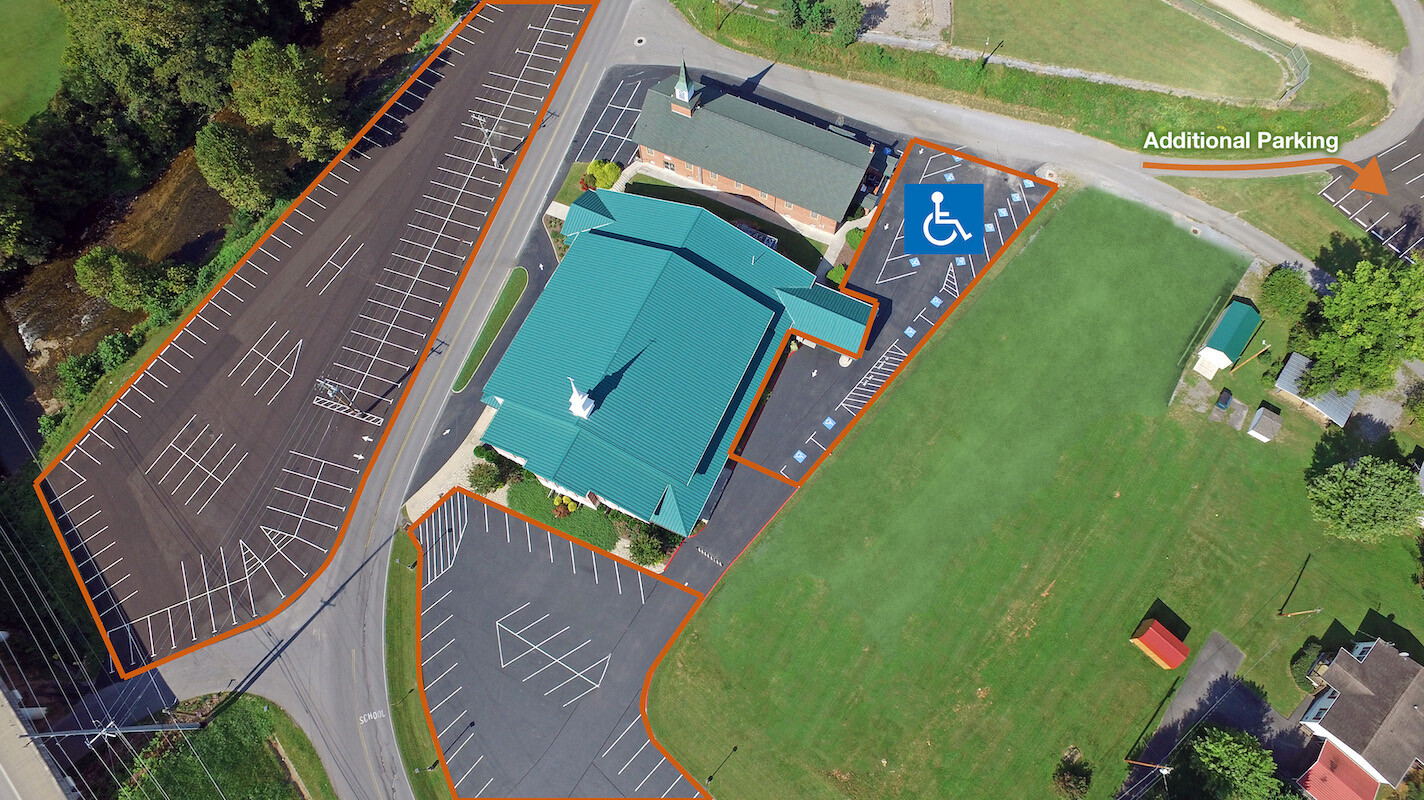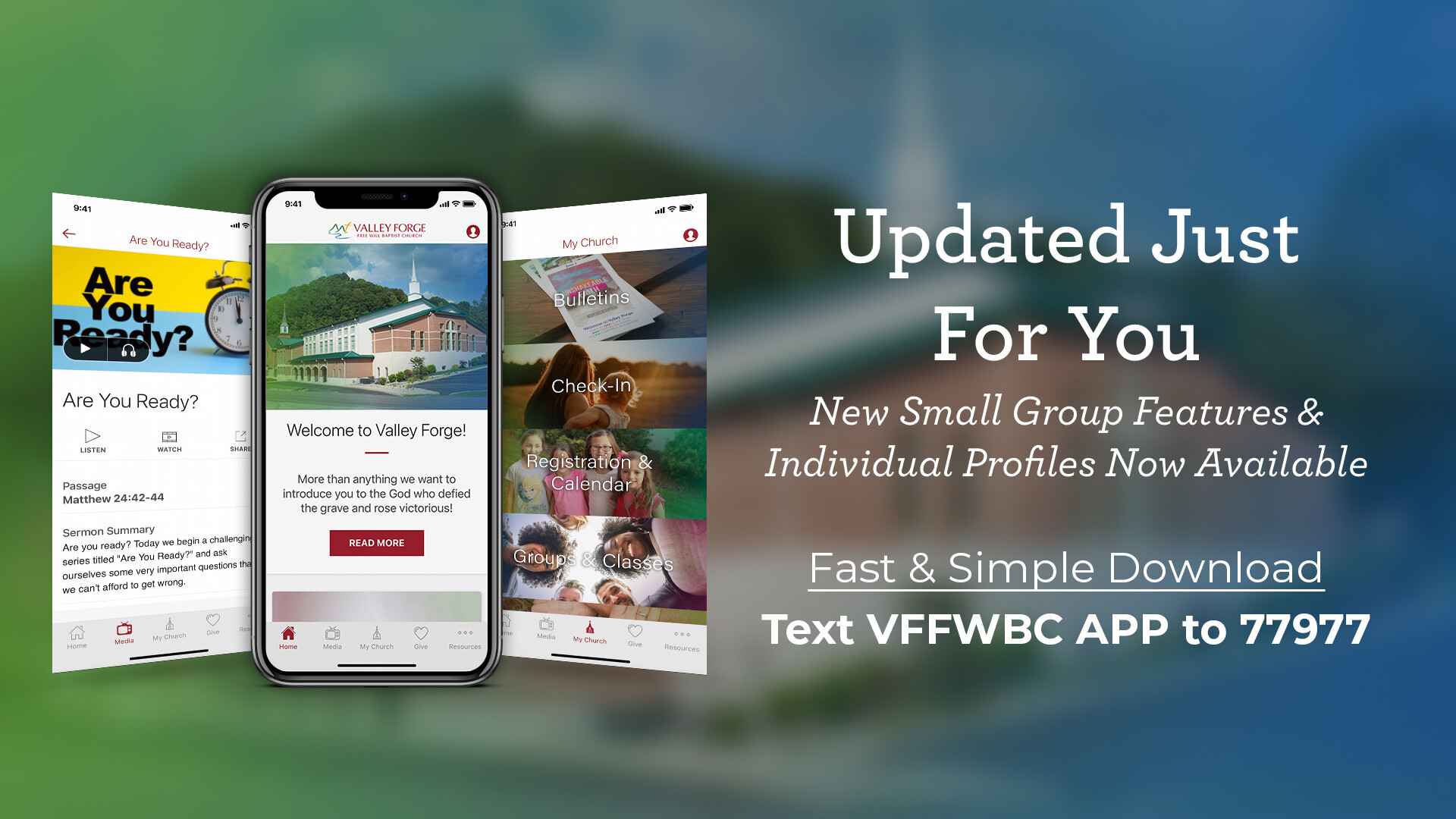 Church App
Before you visit, we recommend downloading our FREE church app to your smartphone. You can watch previous sermons, read the weekly announcement bulletin, tithe online, and more! You'll even find a map to help you navigate our facility.
Get Connected
At Valley Forge, we offer 16 classes or small groups with one theme … Jesus! Each class meets on Sunday mornings at 9:45am and on Wednesday evenings at 7:00pm
Childcare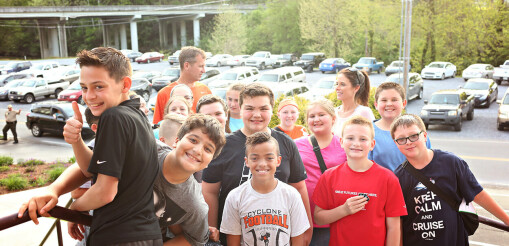 We offer childcare for children up to 3 years old during Sunday morning and evening services. Classes are also offered for these ages during Sunday School and on Wednesday evenings.
Learn more and register for childcare
Find a class
Click here to find a Sunday School or Wednesday Evening class

What to Expect at Valley Forge
Above all, we hope that you feel the presence of the Lord in a friendly, welcoming environment, where you can freely worship and serve, growing together in discipleship.
Sunday School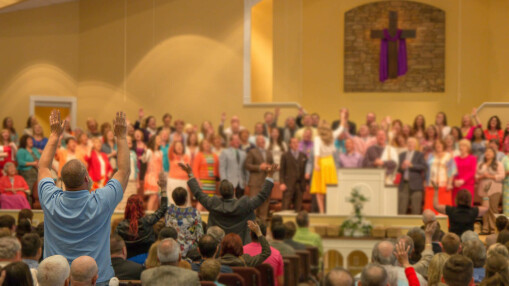 Our Sunday School classes share a common curriculum, D6. This family-aligned curriculum ensures that your entire family will be learning the same biblically-based lessons, tailored for each age group.
Morning Worship
Our morning worship services include a mixture of traditional hymns with contemporary praise and worship, primarily led by the Valley Forge Praise Choir. A few samples of our music are below:
- Are You Washed in the Blood
- At Calvary
- He's Alive
Our Senior Pastor, Randy Johnson, or our Associate Pastor, Mark Potter, usually deliver the weekly message, using scripture-based messages that will help you grow in your faith, and prepare for the week ahead.
Sunday Evening
Sunday evening services are similar in structure to morning worship. Our director of music, Jeff Snyder, leads the congregation in singing to open. Often, soloists or guest singers will join us in lieu of the praise choir. Pastor Randy or Pastor Mark typically deliver the message, however other pastors from the area may also lead us during evening worship.
Wednesday
Our Christian Training Service is divided into two parts: the first is the Awana Clubs program for our youth. Learn more at https://www.awana.org/about
The second component of Wednesday evenings is our adult service in the main sanctuary. We regularly host video devotional series for this service, led by leaders of the faith, including Tony Evans, Ray Vander Laan, and Franklin Graham's My Hope series each fall. We also have special small-group bible studies throughout the year, including studies by Priscilla Shirer and Beth Moore.