History of Valley Forge
Established: 1930

In 1930, several congregations shared the Old Log Church, which still stands in Valley Forge approximately 1/4 mile from our current location. It provided the community with a "House of Worship" for all faiths. In 1930, following a Revival Meeting at the Old Log Church, Rev. D.C. Patrick along with 6 individuals gathered together in faith and prayer to form a congregation that would be able to meet weekly. Since there was a Baptist Church located nearby, they were chartered as Morning Star Free Will Baptist Church. This small group of believers saw a vision of God's will and an opportunity to minister to the community of Valley Forge.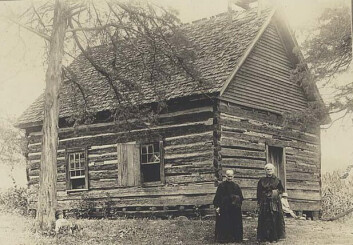 In 1940, Rev. W.M. James moved the congregation from the Log Church to a newly constructed sanctuary located beside the railroad bridge. The new Church was named Valley Forge Free Will Baptist Church. The new Church property was purchased for $65.00 and the Church building was financed for $1,110.00 ($11.00 each month) with many supplies and labor being donated. Initially, Prayer Services averaged 3-10 worshippers and Sunday School averaged 30.
In 1955, the highway construction consumed a large portion of the Church's property. The congregation decided to move a few hundred yards to the other side of the projected highway to what is now our present location. With a newly constructed building that was financed for $33,299.00, Rev. Cecil Higgins led a thriving congregation.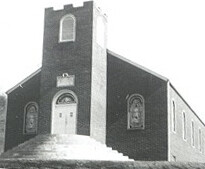 In 1968 under the pastorate of Rev. Gilbert Abel, a complete front addition was added to the Church. This new construction added a vestibule and 4 classrooms, which now serves as offices for our current staff. In 1968, the construction cost for the addition totaled $40,027.86. The former sanctuary has undergone a revitalization in 2009 where the original hardwood floors were restored and the old sanctuary now serves as our Youth Reaction Center.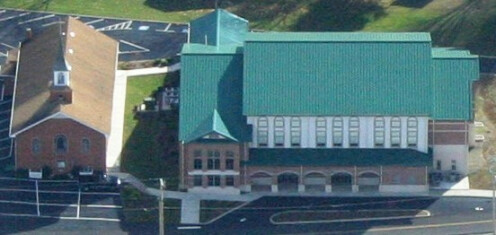 In April 2000, the Church voted to build a new sanctuary upon the same faith and foundation that Valley Forge was built upon. The congregation moved into a new 25,000 square foot facility on Sunday - April 17, 2005. The building was dedicated to God on Sunday - May 22, 2005.
In May 2015, the Church celebrated their 85th anniversary and 10 years of occupying their new sanctuary. A special offering was received totaling over $84,000 and the promissory note was burned officially making the Church debt free.
The Spirit of the Lord has truly blessed the vision of those who started the Church in 1930 ... To God be the Glory ... Great things He has done !!!