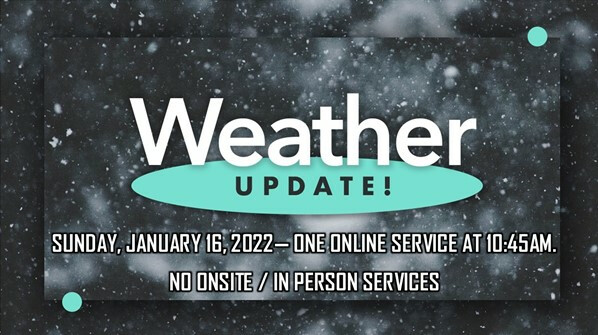 January 16, 2022 Service Change
Posted by on
Dear Valley Forge Church Family,

Due to the winter storm warning and potential bad weather forecasted for our area tomorrow (Sunday, January 16), we plan to have one service ONLINE ONLY AT 10:45am. There will be no on-site / in-person Sunday School, Morning and Evening Worship.

Please share this with others and especially those who may not have online access. We ask you to pray and join us online in the morning at 10:45am.